Watch Battery Replacement
If your watch has taken a licking and has now stopped ticking, it's likely the battery that's failing. We stock a wide variety of high-grade Swiss batteries that will fit almost any watch.
Typically a 'while-you-wait' service, each battery replacement comes with a service guarantee good for an entire year (if your battery fails in that year, we will replace it free of charge). That said, depending on the watch model and movement, you can expect your new battery to last
anywhere between two to four years.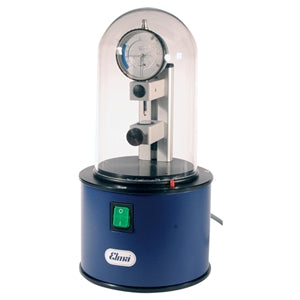 Pressure Testing
Careful. Before you take your diving watch to the local swimming pool, bring it to Broadway first for a pressure test. Manufacturer claims about water resistance can fall apart if the seal on your watch is even the slightest bit ajar.

Using an Elm leak controller vacuum tester, we can safely test your watch to ensure it will stand up to being submerged in water. This is important, and can mean the difference between a watch that works, and one that simply reminds you of the exact time & date you
took it into the shower with you.
Watch Straps
A faulty watch strap is a relatively easy fix. We stock a wide selection of straps fitted free of charge, performed while you wait. Come to Broadway, bring a coffee, and have a read of your magazine— we'll have your watch looking good as new in no time.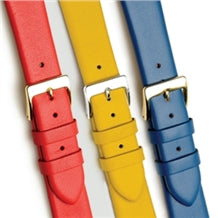 Watch Bracelet Adjustment
Sizing your watch is a delicate process and may require removal of bands or links in the chain. One of our trained staff will be happy to help you resize the bracelet, ensuring a comfortable fit that doesn't slide up and down your arm while you go about your day.
Watch Movement Replacement
Watches are truly incredible feats of engineering, but over time it's not uncommon for their internal mechanisms to fail or stop working to the best of their ability. Fixing these issues requires a trained eye, a steady hand, and years of experience.
At Broadway, we've spent decades working with clients, helping them get their watches working, and ensuring they continue to tell time for years to come. We can replace the entire movement with the same brand and parts, reset the hands, and supply a brand new battery. Work typically takes between 3–5 days, and is covered by our service guarantee
Glass replacement
In the unfortunate event you have scratched or smashed the glass on your favourite watch we can replace the glass carried out by our skilled watch technicians. We stock a wide
variety of flat & domed mineral glass watch glasses in different thicknesses to fit most watches. The glass replacement service takes 3-5 days.

Unfortunately, the finest watches can be completely ruined with a misplaced scuff or scratch to the glass. If your watch has damaged or even completely smashed glass, bring it to Broadway for an expert replacement. We stock a wide variety of flat and domed mineral glass, and have worked with all kinds of watches over the years. We'll get your watch looking great again, with turnaround time usually between 3–5 business days.
Other Watch Services
● Pin replacement
● Hands resetting
● Watch cleaning
● Bracelet polishing
● Clasp replacement